Phone 0437 128 021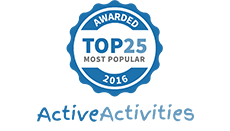 NEW FIRST-TIMER'S OFFER-
wants to spend QUALITY TIME with your little one in a music class with other babies, toddlers and preschoolers...
could do with a few extra strategies to help you with parenting challenges...
wants to see your child develop to their FULLEST POTENTIAL...
...OR...?
has a child who struggles in a busy mainstream setting...
has a child who is shy or lacking confidence....

finds it difficult to spend time with other families because of how your child is perceived....

has a child with a disability or other special needs
THEN READ ON...
Kindermusik: special music classes for babies, toddlers, preschoolers and big kids!
Our belief is that ALL children are special and unique, and ought to be valued for who they are.
ALL CHILDREN and their families are welcome in our special baby, toddler and preschooler music classes. We welcome those children who have life challenges - be that physical, intellectual, emotional or behavioural.
At Kindermusik with Melanie Jane we provide the nurture and encouragement that children need to grow into strong & confident young people.
OUR AIM:
TO SUPPORT FAMILIES IN GROWING THEIR CHILDREN TO THEIR FULLEST POTENTIAL THROUGH THE JOY OF MUSIC.
Contact us at 0437 128 021.
Class Location - Rowville, Vic
F

amily music classes

for children 0-7 : Tuesdays 11am, Saturdays 10.50am
CLASSES open to

those who have a disability or other LIFE CHALLENGE
SIBLINGS WELCOME
All sessions are run in partnership with Interchange Outer East....
Find out more...
Talk to Melanie 0437- 128- 021 or email kindermusikwithmelaniej@gmail.com
Join us for an experience you'll not forget!
ENROL NOW
Grow your child in every way...
Enrol your baby, toddler, or older child in a class today!
ENROL NOW
FIRST-TIMER'S OFFER:

Pay for the first 2 classes,

3rd class

FREE!
Contact: Kindermusik with Melanie Jane 0437 128 021
Email: kindermusikwithmelaniej@gmail.com
During school term, classes at 2 locations:
ROWVILLE, Victoria : Inside RAFT Anglican Church, 131 Taylor's Lane (Tuesday 11am).
ROWVILLE, Victoria : Inside Rowville Community Centre, 40 Fulham Rd (Saturday 10.50am).